Community Engagement
How We Help Our Community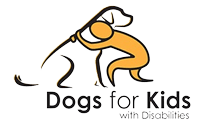 Dogs for Kids with Disabilities
This wonderful organisation trains companion and assistance dogs for children in need. Their work can transform lives.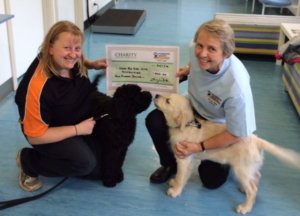 We are honoured to provide veterinary assistance to these amazing dogs.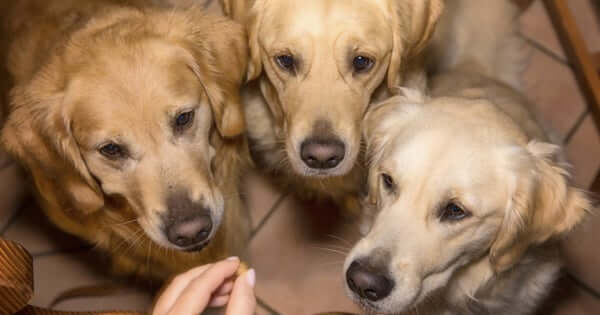 Golden Retriever Rescue
We are proud to support the tireless volunteers at Golden Retriever Rescue, who strive to find forever homes for Goldies in need.
Having the opportunity to care for these newly rescued dogs and make a difference in their lives is truly rewarding.

WESTERN ARNHEM LAND AND DALY REGION DOG HEALTH PROJECT
Fot the past 8 years Frankston Heights Vet Centre has contributed to the work of this volunteer group of vets and final year vet students, providing health care to dogs in indigenous communities.
Each year the team returns (by invitation) to provide desexing and parasite control, and other veterinary care as needed.
We rely in part on donations of medications and other supplies from our generous clients and veterinary industry suppliers.
The bond built with the communities and the continuity of the programme is immensely valued by all.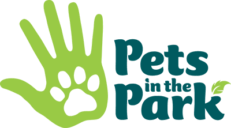 Pets in the Park
This National charity provides veterinary care to the pets of the homeless or those at severe risk of homelessness. Clients are referred by service providers ensuring those most in need receive care.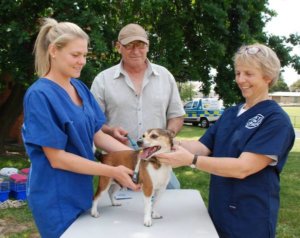 Staffed by volunteer vets and nurses with the support of sponsors and donations from the public, clinics are run once a month and provide routine health care, parasite control, vaccinations and microchipping free of charge.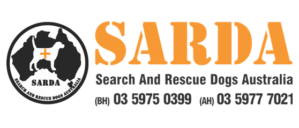 Search and Rescue Dogs Australia
We proudly support Search and Rescue Dogs Australia (SARDA)
This wonderful group of volunteers and their dogs based on the Mornington Peninsula in Victoria, is trained to international standards in Search and Rescue. SARDA members are also based in NSW & Qld.
Frankston Heights Vet Centre provides veterinary care to SARDA dogs injured on deployment or in training and advises the team on first aid.

Peninsula Cat Rescue
We are delighted to contribute veterinary services to kittens and cats in the Frankston area fostered by Peninsula Cat Rescue
If you are looking for a new family cat, visit their web site for more information.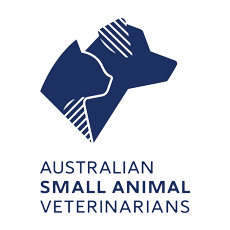 Australian Small Animal Veterinarians
ASAV is the largest special interest group of the Australian Veterinary Association (AVA) for veterinarians with a focus on small animals.
★ ★ ★ ★ ★
I have been going to Frankston Heights vet for years now and they always make it a great experience, weather I am there for a check up or an emergency. Thy have the best staff that try to answer any an all questions you have and have always helped me and my pets.
Darcy
Google Business Review
"Lovely Caring People"
We needed a vet urgently after being told by our Mount Eliza vet of 20 years that we had to wait 3 hours! We were seen immediately here.  A terrible day made just that bit easier because of these lovely caring people.  Thank you!
Margaret
Google Business Review
"I Highly Recommend Frankston Heights Vet Clinic"
I have been attending Frankston Heights Vet Clinic for many many years – Why? Because their level of service, their level of care and the clinic itself is just of the highest grade. The animals' welfare is always their first priority – not the money side of things. I highly recommend the Frankston Heights Vet Clinic.
Robyn
Google Business Review
"Such Good Staff"
Such good staff. Called around with inquiries when my pup was getting get vaccinations as I wasn't happy with the service of the vet I was going to, and this was the only vet clinic who happily answered all my questions no matter how stupid they were.
Chelsie
Facebook  Review
"The Best Care At The Best Price"
Thank you Frankston Heights vet clinic for helping our whippet Zelda with her leg injury at such short notice and on Christmas Eve. Our other whippets are patients of your clinic too and we always feel they're getting the best care and at the best price also.
Annike
Facebook  Review
★ ★ ★ ★ ★
Lovely, nurturing vet staff and friendly, helpful reception staff.
Deidre
Google Business Review
"My fur kids best interests at heart"
My fur kids are always happy to walk through the door. Staff are friendly and caring and always have my fur kids best interests at heart.
Emily
Google Business Review
"Part of the family"
Best place to have my fur babies looked after, and treated like they are part of the family.
Julie
Google Business Review
Have a Question? We Can Help